Please tell these suppliers you saw their ads in Growing for Market!



For a variety of gardening and nursery products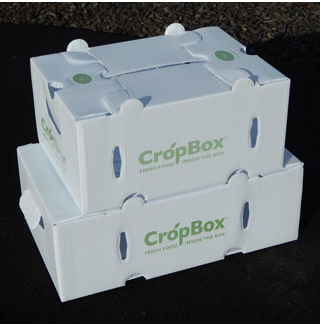 Sealed Flute Corrugated Plastic Boxes can be cleaned and sanitized and used year after year saving thousands of dollars on corrugated cardboard cartons whenever you distribute through a closed loop distribution system. The heat sealed edges strengthen the carton panels and prevent contaminates or bacteria from entering the flutes, providinga worry-free shipping/transporting solution. They are the best solution for CSA produce farms to keep produce fresh and minimize long-term expenses. Call 1-877-476-5399 or visit www.farmwholesaleag.com

Adaptive Seeds was established in 2009, & is based at Open Oak Farm in Sweet Home, Oregon. We steward & disseminate rare, diverse & resilient seed varieties for ecologically-minded farmers, gardeners & seed savers. Most of our seed is adapted to the Pacific Northwest & other short season northern climates. We sell only public domain, open pollinated (OP) seed, as well as many diverse gene pool mixes. All of our seed is grown by either us or a few regional friends who help with isolation needs. For more information about our growers, go to our website http://www.adaptiveseeds.com/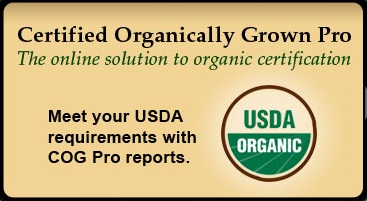 COG Pro: The Online Solution to Organic Record Keeping. COG Pro is an easy-to-use system that satisfies the USDA standard for Certified Organically Grown record keeping. All your records are in one online motebook, available from anywhere in the world. Powered by our secure online database, COG Pro makes generating reports for certification a snap. From headache to problem solved.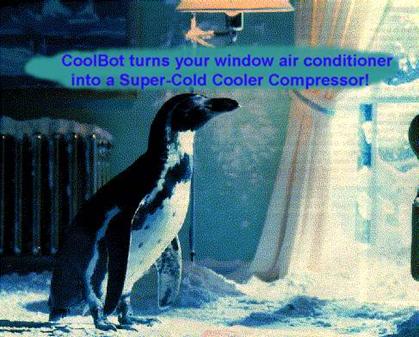 Cool-Bot - new patent pending technology cools your walk-in or insulated room to 35 degrees with just a window air conditioner. For more information, or to order a CoolBot, call 888-871-5723. email: [email protected]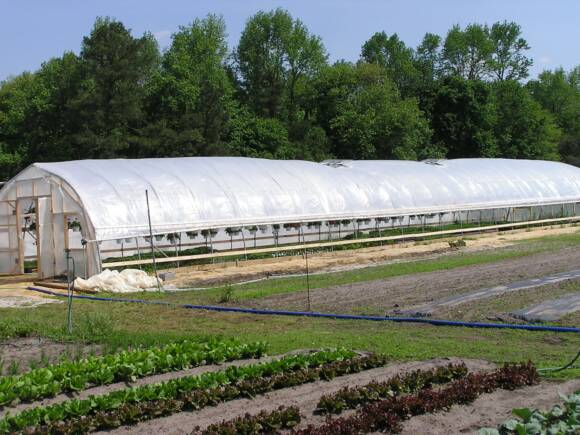 Deep Grass Nursery specializes in certified-organic transplants for farms, market gardens and CSAs. One tray to 1,000 trays. Our plants are produced in our greenhouses located in Southern Delaware on the Delmarva Peninsula. We ship plants via UPS and FEDx to locations across the country. 302-398-4413 or Email us at [email protected].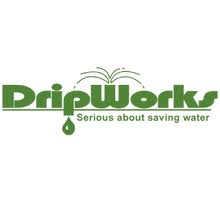 Drip Irrigation - DripWorks offers a complete line of drip irrigation supplies for your farm. We supply T-Tape, pressure compensating emitter tubing, Agribon row cover, filters, fertilizer injectors, and much more. Shop online at www.dripworks.com or call 800.522.3747 for a free catalog. Commerical pricing and products available.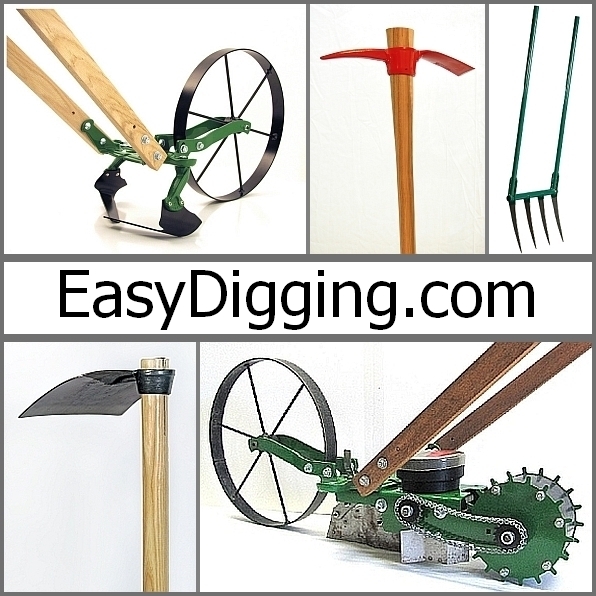 Easy Digging Garden Tools has been supplying high quality tools for gardens and small farms since 2007. We stock the complete Hoss wheel hoe and seeder line. We also provide two types of broadforks. With our wide variety of heavy duty grub hoe, grape hoe, fork hoe, and mattock type tools you have many options for manual digging, weeding, and cultivating. Our location in central Missouri allows nationwide shipping at reasonable costs. Visit us at EasyDigging.com or call 573-256-1858







Farmer's Friend is dedicated to supplying you with well designed, quality tools for the everyday demands of your farm!
To see how you can save hours harvesting salad greens, take a look at our Quick Cut Greens Harvester, HERE.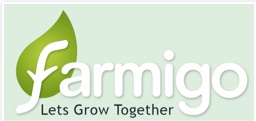 Farmigo's mission is to enable households across the country to receive fresh, wholesome food direct from local farms and producers delivered direct to convenient pick-up locations. Farmigo provides an online marketplace for consumers to find, select, and receive fresh food. Through group buying dynamics and subscription pricing, consumers attain affordable prices for organic food. Each farm and producer listed in the marketplace receives an Internet based logistics management system to track harvest, packing, routes, and member payment. http://www.farmigo.com/



At Flora-Flow we want to support the efforts of the home gardener, small market gardeners and urban farms everywhere to help you grow more locally with far less effort. Whether you grow in raised beds, a small farm, greenhouse or are just starting out with growing your own food in your vegetable garden, our drip irrigation kit is what successful growers use. Help your plants by protecting and maintaining your soil moisture and fertility, and help yourself by cutting down on 97% of the weeds that tax all gardeners and their plants all season long. Our website is dedicated to inspiring, and educating you about these two mainstream commercial growing techniques and how to use them on a small scale--using our products, or using systems you cobble together on your own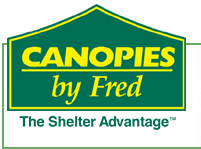 Canopies by Fred's mission is to bring people together and help build strong communities. We do so by offering the highest quality tents, accessories and services at the best value to special event and outdoor markets.We have been serving the outdoor market and event industry for over 25 years. Although there is no longer an actual Fred working here, the name "Canopies by Fred" remains unchanged. It has become a highly respected name with outdoor venders and the event industry.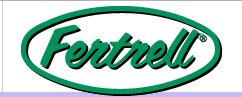 Fertrell has built a reputation for quality and service that's second to none. Each product is built upon years of experience and time-tested for maximum results. Unlike chemical fertilizers, which can raise the soil's acidity and slow natural decomposition, Fertrell products are proven safe and effective - just like nature intended.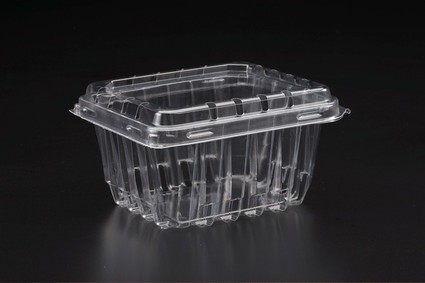 FormTex Plastics stocks clamshells and corrugated trays -- always in stock! We have a complete line of recyclable products and all products are made from food-safe recycled materials. One case to a truckload! Call David Grice at 800-669-5634 extension 120 or email for more information and prices.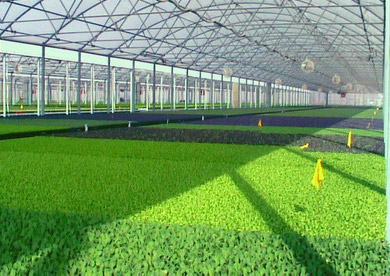 G&M Ag Supply is a distributor of greenhouse structures, greenhouse supplies, custom-made shade cloth, landscape fabric, plastic pots and nursery containers, frost fabric, bird netting, row covers and erosion control products. Email [email protected] or phone 800-901-0096.

GeoSeed is an independent, family-owned company offering an extensive selection of seed varieties obtained from the best breeders/sources worldwide. GeoSeed prides itself in its unsurpassed personal service and quick turnaround. Our experienced sales staff is always ready to talk with you in person to offer dedicated service and support. Call today and ask about our annuals, perennials, cut flowers, grasses, herbs, patio vegetables, florist crops and hard-to-find species and varieties. Toll-free 888-645-2323 International 864-227-5117

Grindstone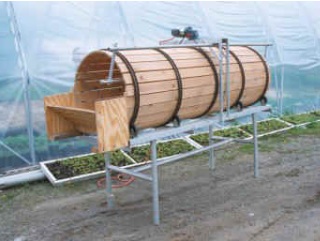 Farm: We manufacture root crop washers for market growers. Fixed speed, variable speed and kits available. Grindstone Farm is located at 780 County Route 28 Pulaski, NY 13142. 315-298-4139 [email protected]

Grower's Discount Labels, LLC -- We design and produce labels for direct marketing and value-added products, serving the small, family farm. We supply a high-quality product at a discounted price with personal service at every step. Our free, easy-to-use catalog is available by calling toll free 800-693-1572 or emailing [email protected]. Prices and catalog pdf can be viewed online at growersdiscountlabels.com.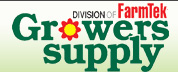 Growers Supply is a one-stop shop for greenhouse, nursery and garden supplies. With over 30,000 high-quality products at competitive prices, we're here to help make managing your greenhouse easier and more efficient.
We offer greenhouses, high tunnels and cold frames, hydroponic systems, nutrients and growing media, grow lights, irrigation systems, heaters and fans, greenhouses benches, raised bed kits, landscaping supplies and more. Also available are consulting services on hydroponics systems, on-site workshops at our state-of-the-art Technology Center and more. www.GrowersSupply.com

Remaining in Rochester, New York since 1879, Harris Seeds markets vegetable and flower seeds as well as plants and growing supplies to gardeners and professional growers throughout the USA. Harris Seeds conducts extensive vegetable and flower variety trials in Rochester as well as many other areas of the Northeast. A germination lab inside its Rochester facility ensures that the seeds it sells are of the highest quality.



At High Mowing Organic Seeds, we are committed to providing the highest quality, 100% organic seed. We have an in-house lab where we perform regular germination and purity tests and evaluate seedling vigor on all seed lots to ensure they pass our standards, which exceed federal germination standards.On our production farm we test varietal purity by growing out seed from a given lot. We routinely grow out several hundred plants of certain varieties to ensure a minimal percentage of off-types in the strain. We also monitor for seed borne disease and screen for disease in our production fields. All of these steps ensure that you are getting the cleanest, best germinating organic seed on the market with highest degree of genetic purity.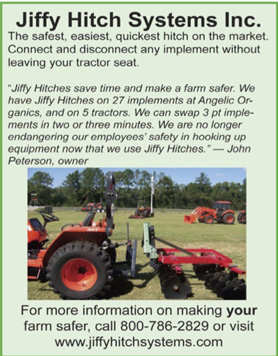 The Jiffy Hitch System is comprised of a male Jiffy Hitch attached to a farm tractor's three point hitch lower lift arms and also to a hydraulic top link, or to a manual top link. It is then coupled up with a female Jiffy Hitch that bolts onto the farm implement. That union completes the safest, and easiest, quick hitch connection on the market today. You may connect or disconnect your farm tractor from any farm implement without leaving the comfort of the tractor seat.

At Jiffy Hitch Systems, manual top links and hydraulic top links to include remote controlled hydraulic top links and self contained hydraulic top links (for those who do not have rear hydraulic remotes on their farm tractors). The self contained hydraulic top link has its' own reservoir system to operate the hydraulic cylinder. Combining a hydraulic top link with the Jiffy Hitch three point hitch system, allows the farm tractor operator a greater versatility when making adjustments to the draw angles, and pitch directions needed when working with farm implements. We stand behind every Jiffy Hitch we sell, as well as our remote hydraulic top links, the self contained hydraulic top links, our new farm tractors, farm implements.


Johnny's Selected Seeds provides quality vegetable, herb, and flower seeds as well as tools, equipment, and
supplies to critical home gardeners and small commercial growers. An independent company since 1973 and employee owned since 2006, Johnny's prides itself on its superior product, research, technical information, and customer service. All of Johnny's seeds and accessories are thoroughly tested at the company's certified organic farm in Albion, Maine and are backed by a 100% satisfaction guarantee. For more information, visit us at johnnyseeds.com.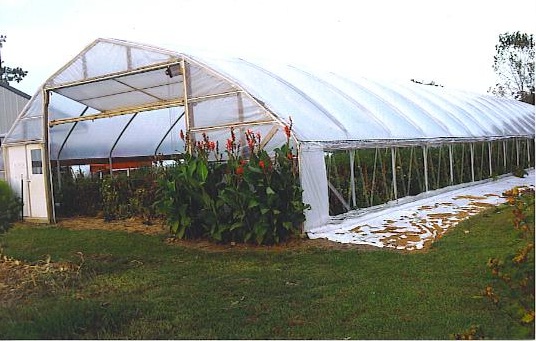 Morgan County Seeds in Barnett, MO, offers top-quality seeds at an affordable price, plus greenhouse supplies, fertilizers, drip irrigation and farm equipment. Free catalog. Phone 573-378-2655. Now offering Zimmerman high tunnels. One of the strongest and best tunnels in the industry.Tunnels can either be equipped with a drop down curtain or roll up sides.
NE Seed Co
mmercial Seed Company — Conventional, Organic, Heirloom and Hybrid Seeds for Growers of All Sizes. NE Seed offers the vegetable, flower and herb varieties consumers expect to buy at the market, roadside stand or farmers market.
Most of our DP Seeds hybrid vegetable seeds varieties have No Organic equivalent and are available as untreated seeds for many organic programs. We are a No-GMO Seed Company. Free Seed Catalog available. Call us! (800) 825-5477 or buy online http://www.neseed.com


Neptune's Harvest is a division of Ocean Crest Seafoods Inc., established in 1965 as a wholesale fish and seafood company. Still today, our Neptune's Harvest Organic Fertilizer gets made from fresh caught North Atlantic fish. Right on the docks of Gloucester, MA. Unlike a fish emulsion, our fertilizers are produced using a unique cold process "without cooking out all the good stuff". Best of all, it works great on everything that grows!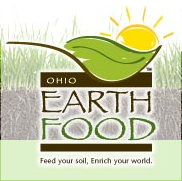 A leader of sustainable agriculture, our goal is to aid farmers and gardeners produce good, healthy food and plants, as well as improve the quality of the soil and the environment. As we have expanded into other related areas such as organic lawn and turf care, we continue to strive to help make our land safe for future generations.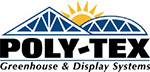 Poly-Tex manufactures high tunnels, commercial and retail greenhouses, shade systems and displays with the user in mind; easy to set up and low in cost. From the basic sidewalk display fixture to the top-of-the-line greenhouse system, Poly-Tex has the solution to make you grow! For more information, call 1-800-852-3443 or visit our web site at www.poly-tex.com .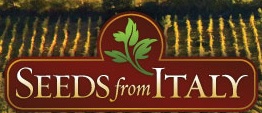 Seeds from Italy is the exclusive U.S. distributor for Franchi Sementi, Italy's oldest family-owned seed company. We sell more than 400 varieties of traditional, open-pollinated Italian vegetables, herbs & flowers. Seeds are sealed in big, colorful packets and seed counts are extremely generous. Great value for your money! Phone 785-748-0959.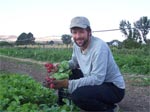 small farm central: We know what it takes to run a farm because we have done it. So we've figured out an easy, efficient and, yes, affordable way for farmers to have websites. Without technical knowledge. Without hassles. And without spending a fortune. We even have a new service for CSA sign-up. For your free demo and info, visit smallfarmcentral.com

We plant a lot of seeds on our small organic farm in Oregon's Willamette Valley and wondered if a scaled down, handheld version of the garden seeder, without the wheels, but with the seed disc, could be devised. The resulting size-spacing of the seed cups makes the SowEZ Seeder amenable to planting a variety of small to medium unpelleted seeds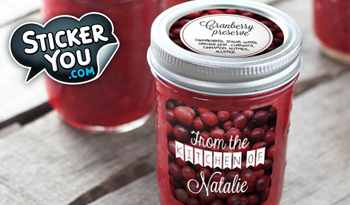 StickerYou Inc. provides the best platform in the world to create custom products that Make you Stick!
We are passionate about providing you with the highest quality custom stickers, labels, decals, iron-on labels and temporary tattoos. Our website is built with proprietary die-cutting technology to help you make and order your products exactly as you need them. This means you can order any quantity (as little as one), in any size and shape you need. We offer a 100% satisfaction guarantee – and really hope you love the products you order.

Count on your se

ed purchases from Twilley to make a difference in the quality of what you grow. We know what Farm, Fresh Market, U-Pick and Bedding Plant Growers need. Your customers will see and taste the difference. We specialize in vegetable seeds but also offer a wide range of flowers as well.http://www.twilleyseed.com/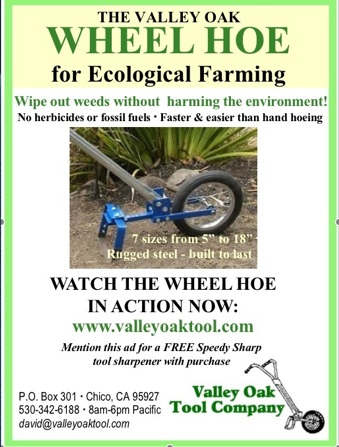 Valley Oak Tool Company makes wheel hoes, which are human-powered walk-behind tools that make weeding quick and easy. 415-868-9522 8 a.m. to 6 p.m. Pacific time any day, please.
Vermont Compost Company was founded by organic growing professionals.. We are dedicated to making professional grade composts and living media for growing food crops and ornamental plants. Our compost, potting soils, and custom growing media are acceptable for use in certified organic crop production.

Vitalis Organic Seeds offers a broad assortment of certified organic beef, cluster, grape, cherry, roma, and san marzano tomato varieties to service the needs of organic high tunnell growers. High quality organic seed in the varietal selections and quanties organic growers require to meet their production system and market needs. www.vitalisorganic.com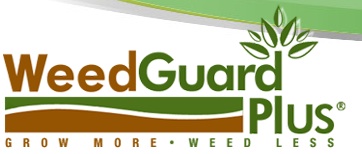 WeedGuardPlus is the premier all-natural and 100% biodegradable weed-suppressing mulch. It reduces weeding costs, eliminates removal and disposal costs, and improves water use efficiency. Ideal for commercial/conventional growers, organic growers, greenhouse growers, landscapers, and home gardeners.
Wild Garden Seed is a family-owned business offering o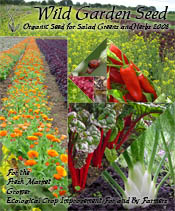 rganic seed of salad greens and herbs. Our ecological approach to plant breeding generates superior strains and original varieties for farmers who don't use chemical protectants and fertilizers. Phone 541-929-4068.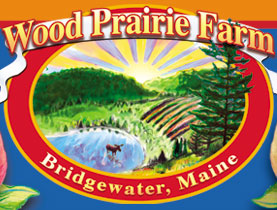 Wood Prairie Farm is a family-run operation that grows and direct markets the best double-certified organic Seed Potatoes to customers in all 50 states. We also sell excellent organic vegetable seed. Free catalog. Phone 800-829-9765.
Growing for Market, P.O. Box 75, Skowhegan, ME 04976

Phone: 207-474-5518, Toll-free Phone: 800-307-8949