Growing for Market is America's most respected trade publication for local food and flower producers. GFM keeps you informed about the business of growing and selling vegetables, fruits, cut flowers, plants, herbs, and other food products. If you are market gardening or farming, whatever your scale, we guarantee you'll find valuable information that will help make your business more profitable and enjoyable. Please join us today!

In the January issue:
Static aerated compost pile saves labor, heats right up without turning
Review of two new no-till books
Tool review: over the shoulder harvester
Louisiana Farmer to Farmer Profiles
Excerpt from Start Your Farm: soil health, understanding CEC
Native perennials for cut flowers- varieties and design ideas
Join as a Full Access member to get every issue as a PDF plus have access for one year to the Growing for Market archive. Or join as a Full Access PLUS member to get GFM by mail and have archive access.

Start a print subscription.

Start an online subscription.


---
NEW BOOKS — GFM subscribers get 20% off these and all books. To get the discount, log in first using the information provided in your current issue. Or phone us at 1-800-307-8949.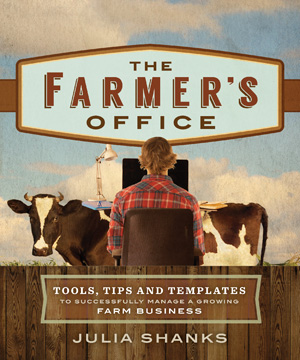 The Farmer's Office by Julia Shanks
When you decided to become a farmer, you also became an entrepreneur and business person. In order to be ecologically and financially sustainable, you must understand the basics of accounting and bookkeeping, and learn how to manage a growing business.
Author Julia Shanks distills years of teaching and business consulting with farmers into this comprehensive, accessible guide. She covers all aspects of launching, running and growing a successful farm business through effective bookkeeping and business management, providing tools to make managerial decisions, apply for a loan or other financing, and offering general business and strategy advice for growing a business.
Whether you've been farming for many years or just getting started, The Farmer's Office gives you the tools needed to think like an entrepreneur and thoughtfully manage your business for success.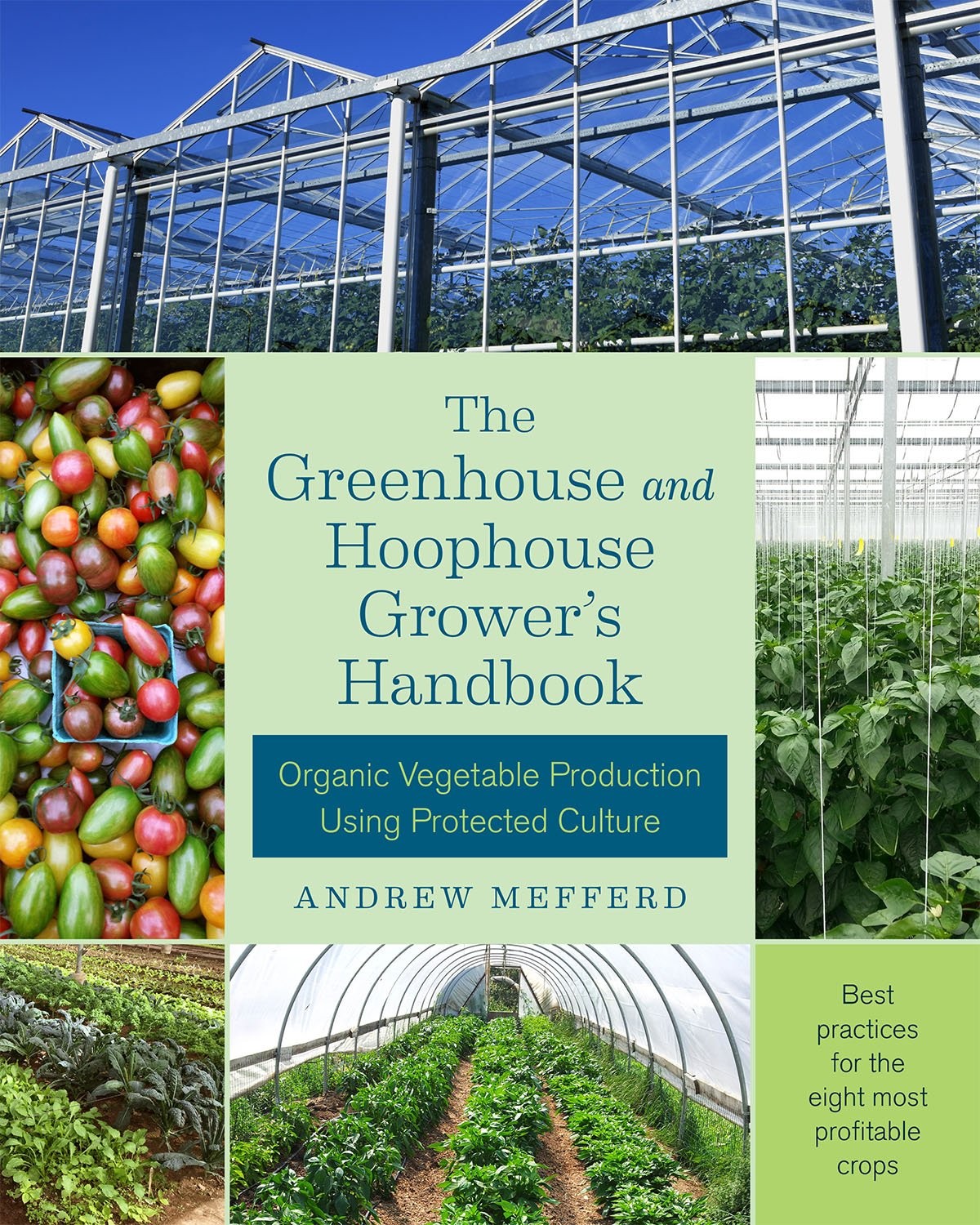 The Greenhouse and Hoophouse Grower's Handbook
Every year, more growers are turning to protected culture to deal with unpredictable weather and to meet out-of-season demand for local food, but many end up spinning their wheels, wasting time and money on unprofitable crops grown in ways that don't make the most of their precious greenhouse space. With comprehensive chapters on temperature control and crop steering, pruning and trellising, grafting, and more, Mefferd's book is full of techniques and strategies that can help farms stay profitable, satisfy customers, and become an integral part of re-localizing our food system. From seed to sale, The Greenhouse and Hoophouse Grower's Handbook is the indispensable resource for protected growing.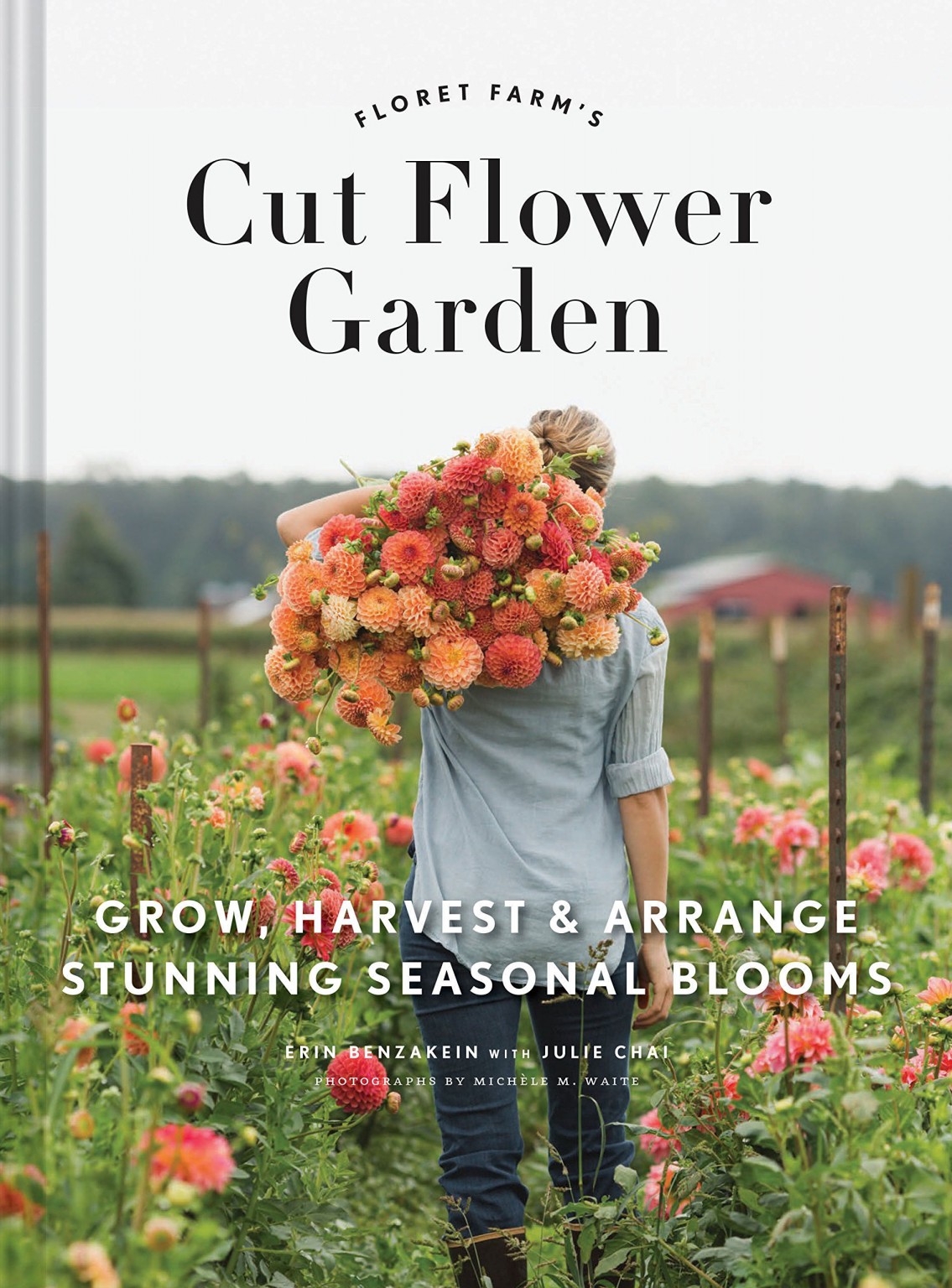 Floret Farm's Cut Flower Garden
Grow, Harvest, and Arrange Stunning Seasonal Blooms by Erin Benzakein
By GFM writer Erin Benzakein, a leader in the locaflor farm-to-centerpiece movement and owner of internationally renowned Floret Flower Farm, Cut Flower Garden is equal parts instruction and inspiration—a book overflowing with lush photography of magnificent flowers and breathtaking arrangements organized by season.
This beautiful guide to growing, harvesting, and arranging gorgeous blooms year-round gives readers vital tools to nurture a stunning flower garden and use their blossoms to create showstopping arrangements. With irresistible photos of Erin's flower farm that showcase exquisite blooms, tips for growing in a variety of spaces and climates as well as step-by-step instructions for lavish garlands, airy centerpieces, and romantic floral décor for every season, Floret Farm's Cut Flower Garden informs and entices gardeners of all skill levels.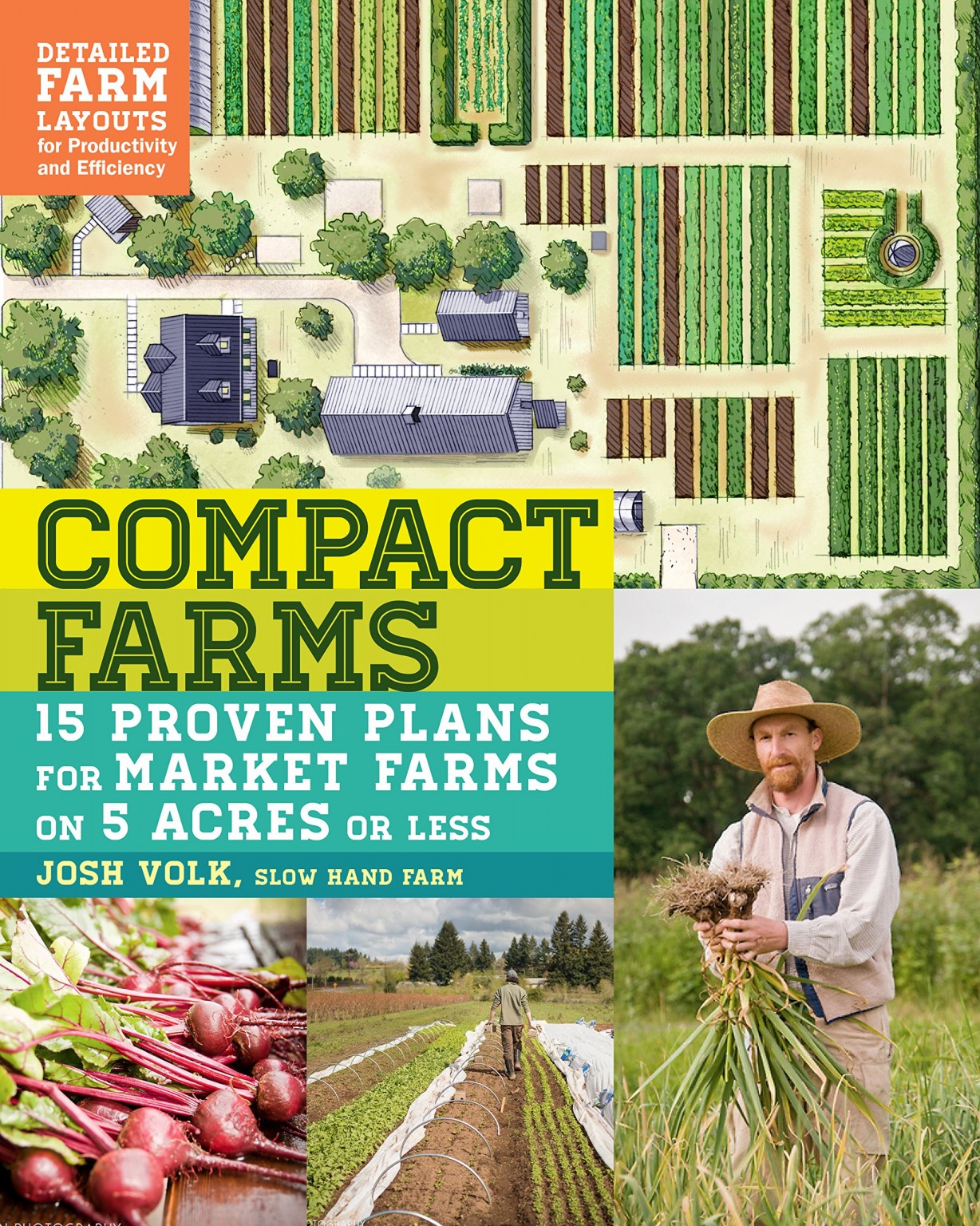 Compact Farms: 15 Proven Plans for Market Farms on 5 Acres or Less; Includes Detailed Farm Layouts for Productivity and Efficiency by Josh Volk
Small is beautiful, and these 15 real farm plans show that small-scale farmers can have big-time success.
Compact Farms is an illustrated guide for anyone dreaming of starting, expanding, or perfecting a profitable farming enterprise on five acres or less. The farm plans explain how to harness an area's water supply, orientation, and geography in order to maximize efficiency and productivity while minimizing effort. Profiles of well-known farmers such as Eliot Coleman and Jean-Martin Fortier show that farming on a small scale in any region, in both urban and rural settings, can provide enough income to turn the endeavor from hobby to career. These real-life plans and down-and-dirty advice will equip you with everything you need to actually realize your farm dreams.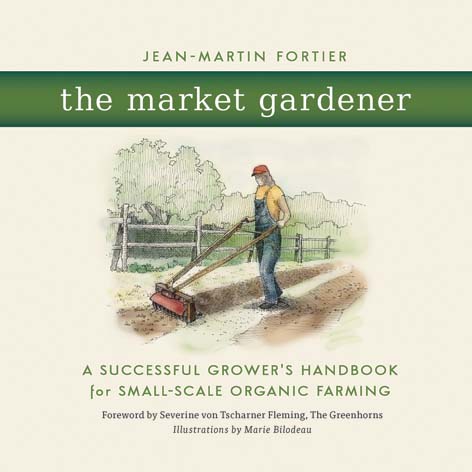 The Market Gardener: A Successful Grower's Handbook for Small-Scale Organic Farming by Jean-Martin Fortier
A detailed look at a very small farm in Quebec, including crop plans and financial details. Prescriptive for some people, enlightening for all.

---
Interested in growing flowers? Start here!
Growing for Market is Information Central for Cut Flowers. GFM founder and former editor, Lynn Byczynski, wrote the book on small-scale commercial cut flower production: The Flower Farmer: An Organic Grower's Guide to Raising and Selling Cut Flowers.

Every issue of GFM has an article specifically about the business of growing cut flowers. You can read them by becoming a subscriber.
Frank and Pamela Arnosky wrote a regular flower column for Growing for Market for more than a decade. Their columns are collected in the book Local Color, available in print from the GFM bookstore. Or read it right now by downloading the E-book! We also sell Specialty Cut Flowers by Allan Armitage and Judy Laushman, which is the essential reference work on every kind of cut flower. You will open it every day in spring!

This book gives you a field-tested eleven step planning approach that will take some of the chaos out of your business and help you move towards profitability. In steps one and two, you'll learn how to set realistic financial goals and figure out how to meet them through your marketing outlets. In steps three to eight, you will learn how to develop an actual crop plan. In step nine, you'll learn how to implement your crop plan and record what actually happens in the field. In steps ten and eleven, you will analyze how your crop plan fared and start planning for next year.
Click here to order