News, ideas & inspiration for local food producers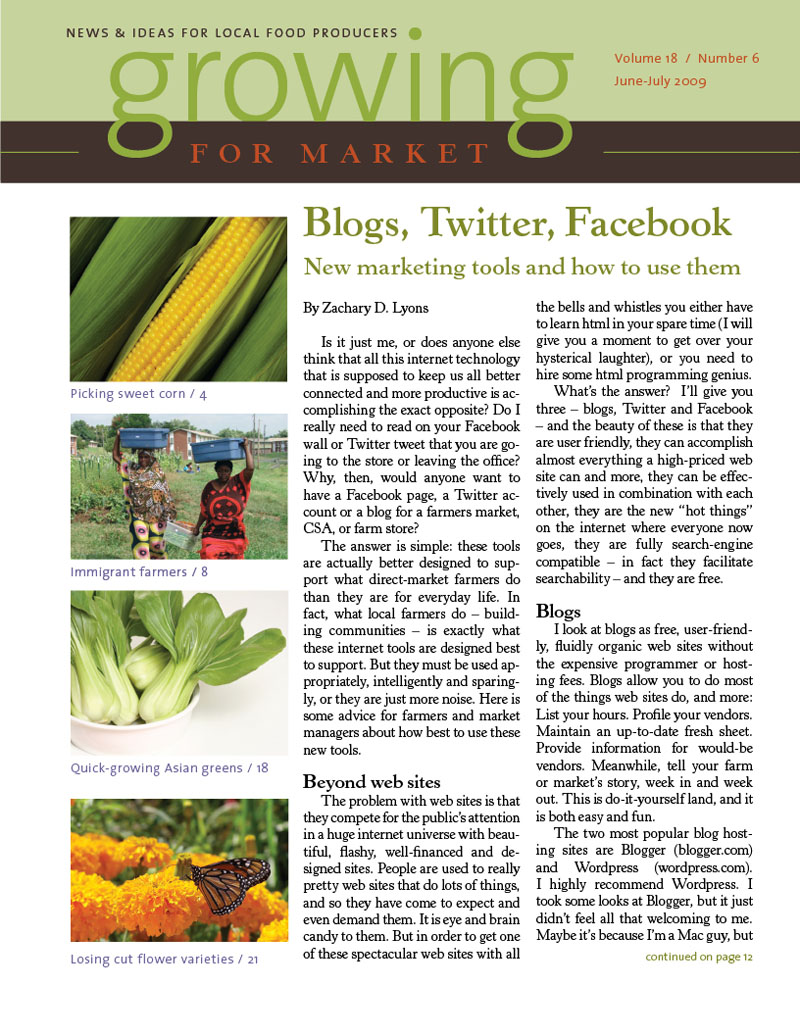 Growing for Market is a national periodical for small-scale, ecological farmers who grow vegetables, fruits, herbs, flowers, and plants for local markets. Growing for Market, published 10 times a year, features practical articles about food and flower growing, selling at farmers markets, Community Supported Agriculture, and selling to restaurants, supermarkets, and florists. The most important thing to know about Growing for Market is that all its writers are market farmers, market managers, and others directly involved in the business of growing and selling local food and flowers. That includes me, Lynn Byczynski, the editor and publisher.

Way back in the mists of time...Growing for Market was born one spring day, while I was picking peas for farmers market. I was wishing I had someone to talk to, and suddenly I had the idea that I should start a national publication for market gardeners and farmers. I thought about how few and far between we market gardeners are in this big country. And about how there were farming magazines, and gardening magazines, but no market gardening magazines. And about how much we could learn from one another if we had a way to share ideas. By the end of the season, that seed of an idea had germinated, and, in January 1992, the first issue of Growing for Market was published.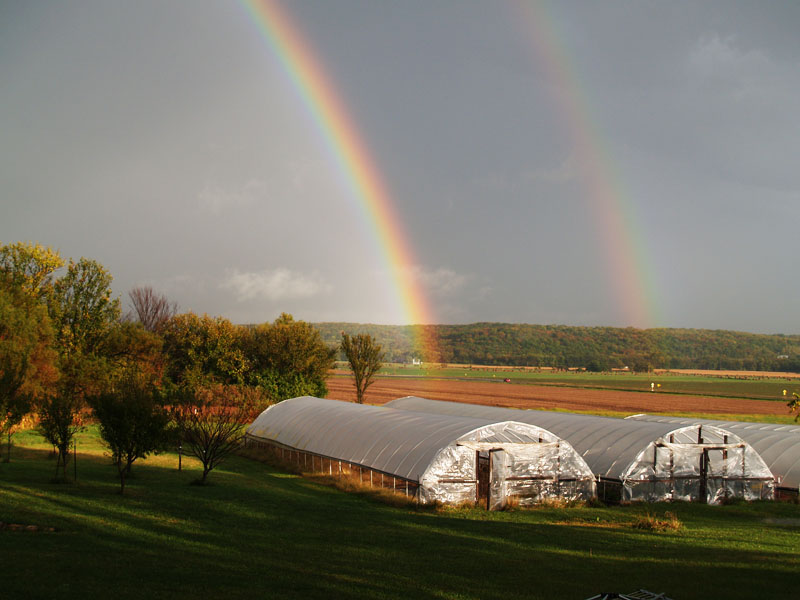 I've published an issue every month since then. Throughout it all, my husband, Dan Nagengast, and I have been market gardeners on a small farm near Lawrence, Kansas. We have grown vegetables, and sold them at farmers markets, through our own Community Supported Agriculture program, through the nation's first cooperative CSA, to chefs and natural food stores. We have also grown cut flowers all that time, which led me to write The Flower Farmer, first published in 1997 and revised and expanded in 2008, which I will happily sign for you if you buy it from my online store.
Farmers Who Write
Dan and I aren't unique in mixing up farming with publishing. Every one of Growing for Market's writers is a real farmer or other expert, and they really know the market farming business. Here are some of our regular contributors: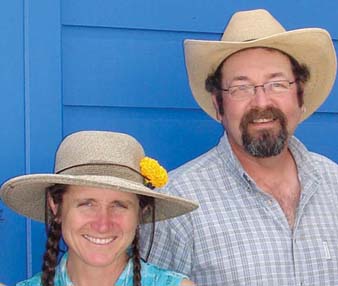 - Pamela and Frank Arnosky of Texas Specialty Cut Flowers write about cut flowers. They have been growing cut flowers commercially for 15 years and have 40 acres of field production and 14 greenhouses. They sell to supermarkets, at two farmers' markets in Austin and at their own farm market.
- Josh Volk is a market farmer in Portland, Oregon, and consultant to many other market farms. He writes about tools and equipment.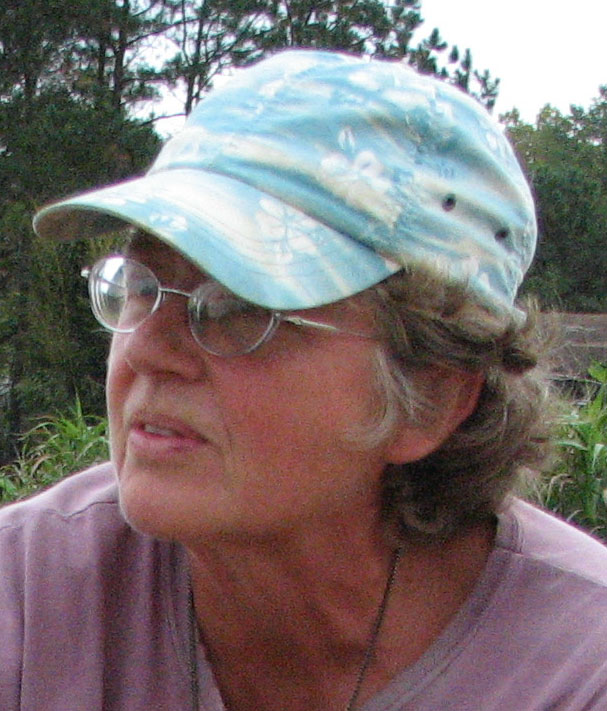 - Katherine Kelly runs the Kansas City Center for Urban Agriculture and was a pioneer in market farming in the city, establishing community gardens, creating an organic farmers market, developing food policy, and nurturing new growers.
- Pam Dawling is the head gardener at Twin Oaks Community in Virginia. The gardens supply 100 residents with virtually all of their fresh and preserved produce. She writes every month about vegetable production, scheduling, recordkeeping, and other details that lead to success with vegetable farming.
- Zachary Lyons writes about farmers markets, having spent many years as director of the Washington State Farmers Market Association. He lives in Seattle and manages a farmers market.

Other contributors include many of the best-known and most respected farmers in North America. More than 30 farmers contribute articles to Growing for Market every year. That's a lot of collective wisdom! And it's all available to you with a subscription to Growing for Market.
Best option for beginners: Full Access Subscription. Get access to GFM's online archive of more than 1,200 articles published from 2001 to the present. Every facet of market farming is covered from growing to selling to managing your business. $89 per year. Or get Full Access plus a printed, mailed copy of every issue with a Full Access PLUS Subscription for just $99 per year. For information about print and digital subscriptions to the magazine only, click here.