Mother's Day is the second Sunday in May, and it is challenging to have a great selection of flowers for this all-important floral holiday. Over the years, we have done a pretty good job of hitting Mother's Day with big bouquets in which sunflowers are a focal flower.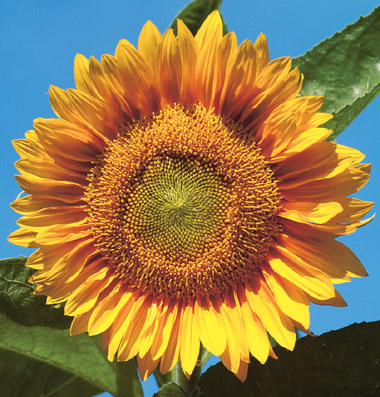 Sunflowers can be grown in 4-inch pots in a heated greenhouse. They are acceptable, but not fantastic when grown that way. A better solution is to grow them in the ground in an unheated hoophouse. The single-stemmed hybrids have strong stems and lush petals. The best varieties for us that early are Sunbrite Supreme and Sunrich. I especially like Sunrich Gold (shown at left) for Mother's Day. Its green centers go better with other spring flowers than the brown-centered varieties.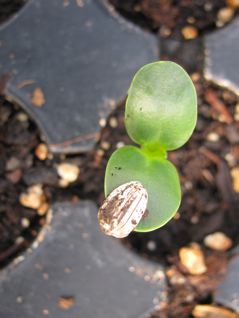 We seed them in early to mid March, putting one seed per cell in 72-cell flats. We put them on a heat mat; they germinate within a few days and if there's sun, they grow quickly. Around the third week of March, we transplant them into the hoophouse, spacing them 4-5 inches apart, with one foot between rows. We put hoops over them and cover the hoops with row cover.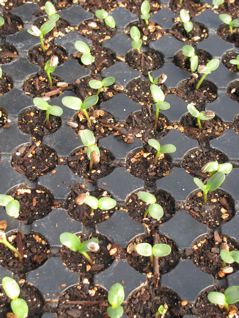 I have set out Sunbrites and Sunrich plugs on March 24 and started harvesting on May 4. Both varieties are supposed to take 60 days to maturity, but if the weather is sunny and the hoophouse is kept warm, they bloom much faster.
In 2011, Mother's Day is May 8, so be sure to seed and transplant early enough.
blog comments powered by

Disqus