100 Magical, Sculptural, Seasonal Arrangements

Flower arranging has never been simpler or more enticing. The women behind Studio Choo, the hottest floral design studio in the country, have created a flower-arranging bible for today's aesthetic. Filled with an array of stunning, easy-to-find flowers, it features 400 photos, more than 40 step-by-step instructions, and useful tips throughout.

The arrangements run the gamut of styles and techniques: some are wild and some are structured; some are time-intensive and some are astonishingly simple. Each one is paired with a "flower recipe"; ingredients lists specify the type and quantity of blooms needed; clear instructions detail each step; and hundreds of photos show how to place every stem. Readers will learn how to work with a single variety of flower to great effect, and to create vases overflowing with layered blooms. To top it off, the book is packed with ideas for unexpected vessels, seasonal buying guides, a source directory, a flower care primer, and all the design techniques readers need to know.

Alethea Harampolis and Jill Rizzo are the founders of Studio Choo, a San Francisco-based floral design studio that serves up fresh, wild, and sophisticated flower arrangements for any occasion. Their work has been featured in publications such as Sunset, Food & Wine, and Veranda and in the blog Design*Sponge.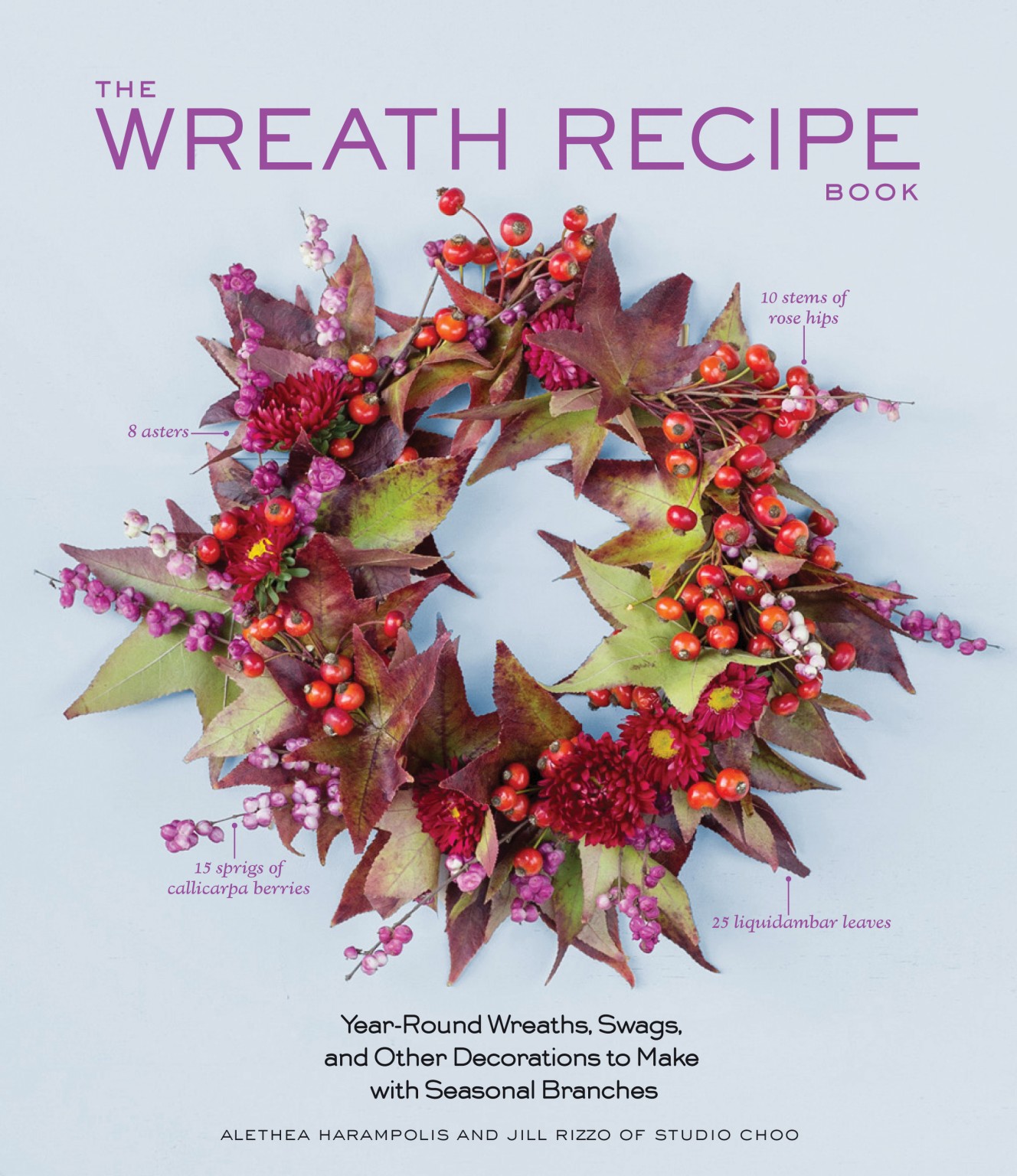 Year-Round Wreaths, Swags, and Other Decorations to Make with Seasonal Branches

From the authors of the widely popular Flower Recipe Book, and in the same successful format, The Wreath Recipe Book provides 100 "recipes" to make with flowering and leafy branches. These aren't just evergreens for Christmas—the book is organized seasonally, with dozens of projects to make throughout the year.

In the spring, a cherry blossom bough gets a touch of whimsy with a colorful ribbon, and a tabletop is adorned with lilacs and olive branches. In the summer, a garland features sage with pomegranates and citrus-colored strawflowers. In the fall, wreaths are created with magnolias, rosemary, and plums, and gourds are used to create an unexpected garland. Winter highlights cedar, pine, and juniper, yielding unexpected table settings and new wreath shapes. There are detailed ingredient lists and hundreds of step-by-step photos as well as chapters covering basic techniques, sourcing, and care information.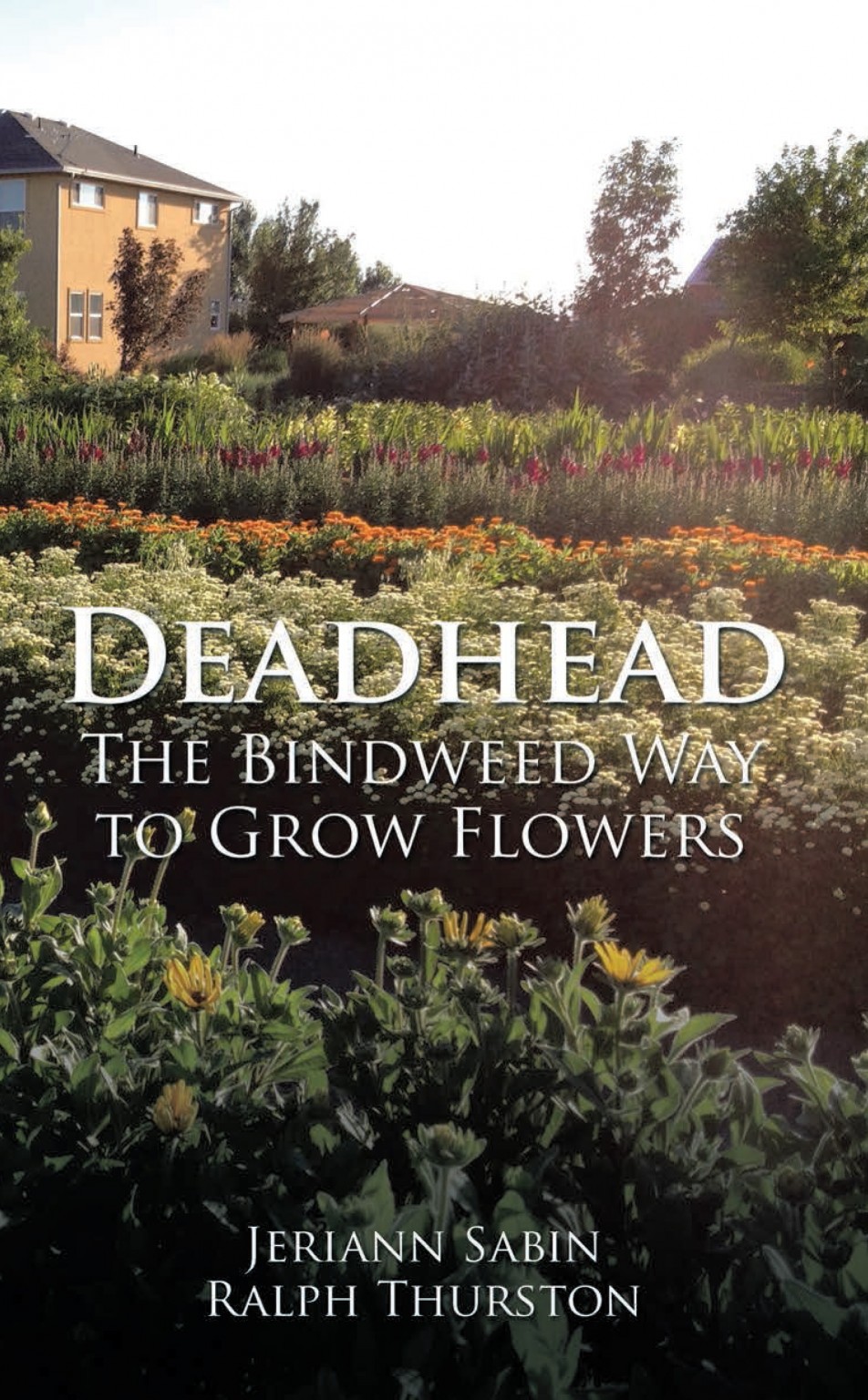 There's so much wisdom in the hearts and minds, not to mention the flower-farming muscles of Jeriann Sabin and Ralph Thurston, authors of Deadhead. Straightforward, honest, funny and immensely useful, Deadhead is a must-have book for anyone interested in the art and science of being a cut flower farmer.

Jeriann and Ralph share their trials, challenges, solutions and successes, saving you several seasons of having to learn those lessons on your own. Their warmth and passion for the environment, community and living sustainably is evident in the pages of Deadhead. From doses of farmer truth-telling to tried-and-true advice on growing the most popular cut flowers, this is a valuable book that will enrich your own relationship with flower farming." --Debra Prinzing, founder and creative director of Slowflowers.com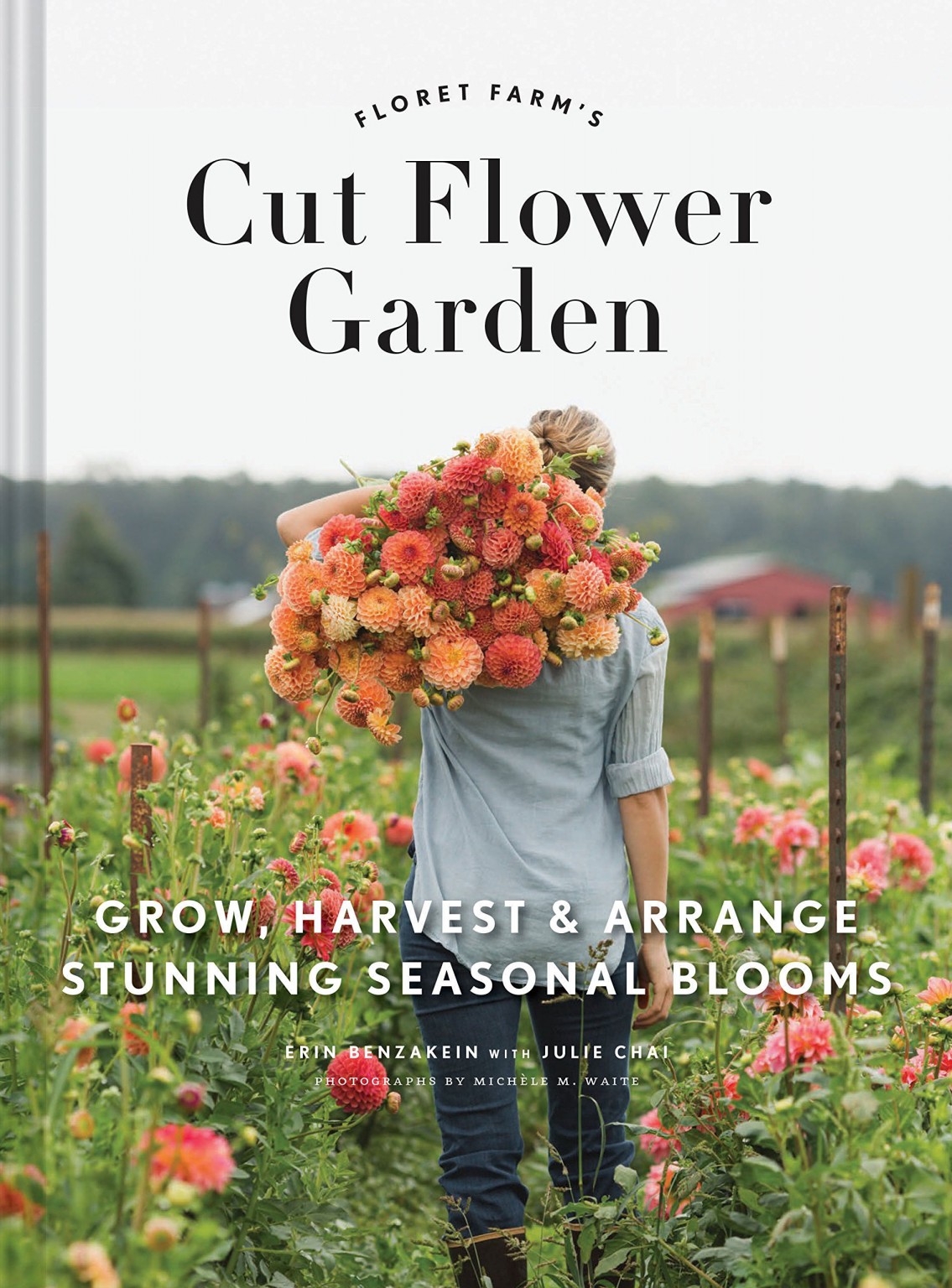 Grow, Harvest, and Arrange Stunning Seasonal Blooms

By GFM writer Erin Benzakein, a leader in the locaflor farm-to-centerpiece movement and owner of internationally renowned Floret Flower Farm, Cut Flower Garden is equal parts instruction and inspiration—a book overflowing with lush photography of magnificent flowers and breathtaking arrangements organized by season.

This beautiful guide to growing, harvesting, and arranging gorgeous blooms year-round gives readers vital tools to nurture a stunning flower garden and use their blossoms to create showstopping arrangements. With irresistible photos of Erin's flower farm that showcase exquisite blooms, tips for growing in a variety of spaces and climates as well as step-by-step instructions for lavish garlands, airy centerpieces, and romantic floral décor for every season, Floret Farm's Cut Flower Garden informs and entices gardeners of all skill levels.

Floret Farm's Cut Flower Garden will be released in February 2017. It is available for pre-order now, and will ship as soon as we receive copies in February.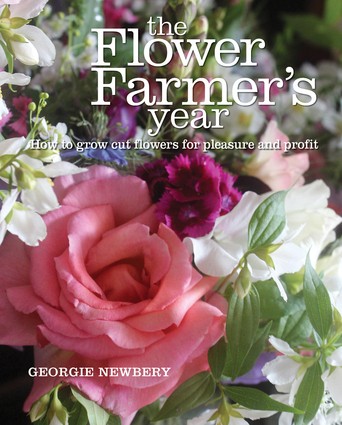 Whether you want to take up flower production for gate sales or make a livelihood from cut flowers, Georgie Newbery will take you through everything from planning your garden to budgeting and marketing. With plenty of stories about mistakes she's made along the way, this book is a practical manual that teaches how to get involved in local, sustainable flower production.

Georgie Newbery has a background in fashion writing, and is now one of the UK's leading independent cut-flower farmers. Combining boundless passion with down-to-earth guidance and practical advice, she draws on her own experiences as a flower farmer and florist as she takes you through: how to start a cut-flower patch, what to grow, cutting, conditioning and presenting cut flowers, starting a cut-flower business and where to sell, marketing and social media, and a flower farmer's year planner.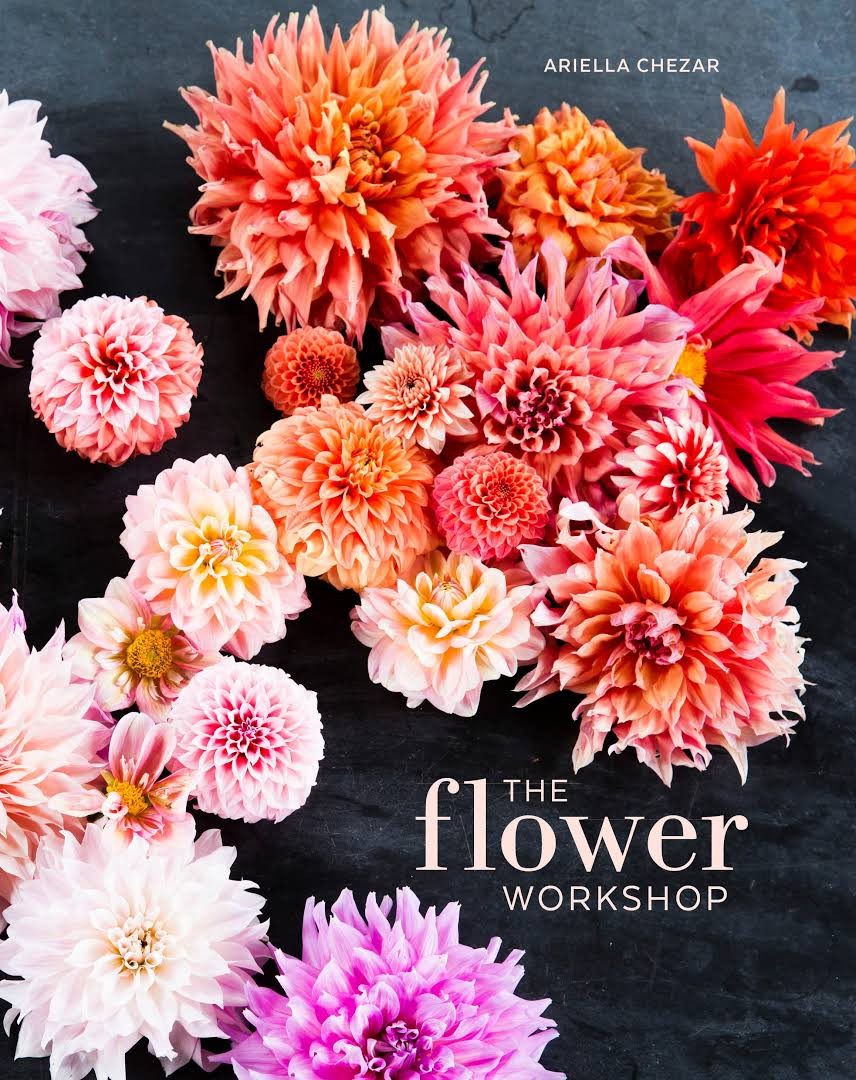 Written by a celebrated floral designer and lavishly illustrated with full-color photography, this book not only provides step-by-step instructions for 50 stunning floral projects from simple to spectacular, but also equips readers with the skills to customize arrangements at home.

The Flower Workshop allows you to create dazzling arrangements that go beyond merely pretty and into realms of the dramatic, the unexpected, and sometimes even the magical. Written by a celebrated floral designer and lavishly illustrated with full-color photography, this book not only provides step-by-step instructions for more than forty-five stunning floral projects from simple to spectacular, but also equips you with the skills to customize arrangements at home.

Known for her hands-on flower workshops at FlowerSchool New York, Ariella Chezar walks you through the nuts and bolts of creating a variety of small flourishes, tonal arrangements, branch arrangements, handheld bouquets, wreathes, garlands, grand gestures, and more—all accompanied by detailed photography. Chezar offers advice and philosophy on everything from texture and color to foliage and containers, providing an overall approach to living and working with flowers, with an eye toward fresh, local, wild, seasonally influenced floral design. For every occasion, from relaxed and simple to lavish and monumental, The Flower Workshop celebrates the special moments in your life with glorious, fragrant floral arrangements and enhances your surroundings with abundant beauty.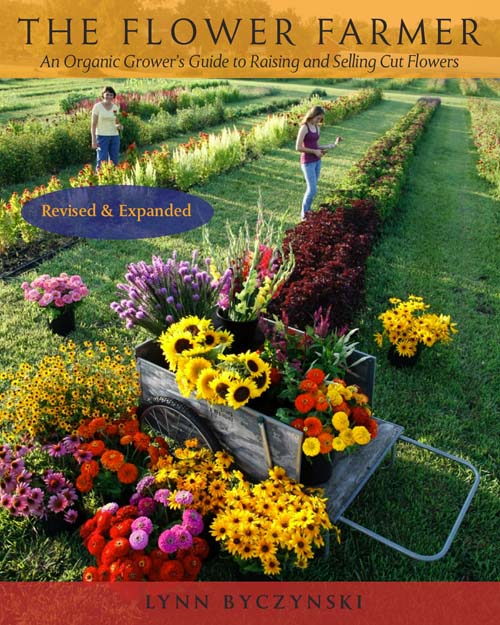 The Flower Farmer by Lynn Byczynski
An Organic Grower's Guide to Raising and Selling Cut Flowers, Second Edition.

OK, so this one isn't new. But this book by GFM founder Lynn Byczynski is a classic and always popular. Flowers are the most profitable crop you can grow, worth $25,000 to $30,000 per acre. It will help you succeed in this lucrative market gardening venture.

The first edition of The Flower Farmer, published in 1997, helped spur a renaissance in domestic cut flower production. Today, cut flowers are sold in nearly every farmers market in America, and thousands of people now grow flowers as their sole crop. This new, full-color edition of The Flower Farmer is greatly revised and expanded to meet the needs of the more experienced grower. New topics include season extension, growing in hoophouses, and growing in heated greenhouses. Resources have been completely updated and expanded.

For those just getting started with flowers, The Flower Farmer provides a comprehensive guide to every aspect of small-scale commercial production. You will learn the best flowers to grow for your region and the most profitable flowers you can grow. You will get extensive advice on ecological production methods, including pest and weed control. You'll learn how to harvest and care for cut flowers. And you'll gain an understanding of the many potential markets for your flowers, which will help you determine where to focus your efforts.

The author is a veteran flower farmer, having grown for florists, supermarkets, and farmers markets. She is also the editor and publisher of Growing for Market, a national journal for direct-market farmers, so she has perspective beyond her own experience about the flower business.

The Flower Farmer is the first book every flower grower should read.